GUSI is a community of expert ultrasound educators and practitioners who are passionate about sharing their craft with medical professionals around the world.
Our co-founders Dr. Kevin Bergman and Dr. Mena Ramos are leaders in POCUS education who have trained over 1,000 residents and attending physicians from 15 countries to date.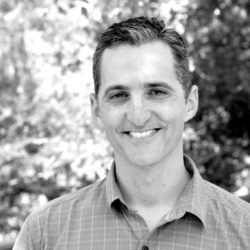 Dr. Kevin Bergman is Co-Director of the Ultrasound and Global Health programs at the UCSF Contra Costa Family Medicine Residency, Associate Clinical Professor of the UCSF Department of Family and Community Medicine, and he is an attending physician at the emergency department at the Contra Costa county hospital.
Dr. Bergman is a family physician and completed fellowships in emergency medicine and point-of-care ultrasound. He is passionate about teaching ultrasound to the next generation of physicians and has taught ultrasound to hundreds of residents and attending physicians around the world. He is on the Board of Directors of the Society of Ultrasound in Medical Education, is an official consultant to the International Consensus Conference on Ultrasound in Medical Education, was the founding Vice-Chair of the American Association of Family Practice (AAFP) Ultrasound Member Interest Group, and co-wrote the POCUS guidelines for the AAFP.
He won teaching awards both as a fellow and as an attending, and has taught ultrasound at WINFOCUS, AIUM/SUSME, AAFP, EM Essentials, and Society for Teachers in Family Medicine national meetings. He also co-founded World Altering Medicine, a non-profit organization that provides medical and surgical care to rural patients in Malawi, where he has returned annually since his first visit in 2002.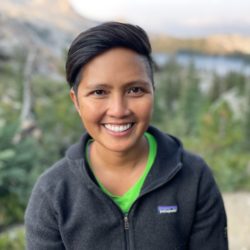 Dr. Mena Ramos is co-founder of Global Ultrasound Institute (GUSI) and has taught point of care ultrasound to attending and resident physicians since finishing her residency in family medicine at the UCSF Contra Costa Family Medicine Residency in 2015. As a UCSF Contra Costa Global Health fellow, she taught POCUS for family medicine faculty in Malawi and developed cardiac ultrasound curriculum for clinical officers. She is currently working as an attending physician at the Contra Costa Regional Medical Center emergency department.
As a POCUS advocate for family physicians and primary healthcare providers, Dr. Ramos co-wrote the POCUS guidelines for the American Association of Family Practice and was founding secretary of the AAFP POCUS Member Interest Group.  She has taught hundreds of residents and physicians at multiple national conferences including AIUM, ACP, AAFP, WIM and STFM. Dr. Ramos' passion for teaching and POCUS have come together to create a POCUS experience that is engaging and accessible for providers around the world.
The GUSI team comprises expert POCUS educators and practitioners in specialities including internal medicine, family medicine, global health, emergency medicine, pediatrics, cardiology, critical care, pre-hospital/EMS, and more.