July 2022: GUSI – Gun Violence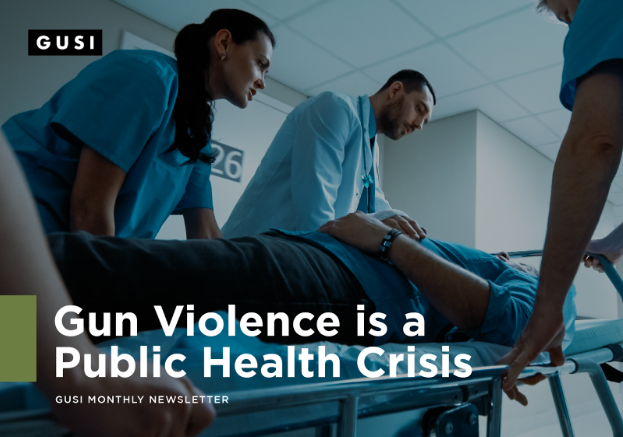 We are saddened and shaken to our core from the senseless lives taken in the May school shooting in Uvalde, Texas, the subsequent shooting in Tulsa, Oklahoma where the lives of healthcare workers and physicians were taken, and the daily toll of shootings that barrages our cities, homes, and places traditionally thought to be safe. In 2020, firearm-related injuries were the number one cause of death in children and adolescents. Read more here:
Learn more about how to tackle gun violence as a public health issue: https://www.apha.org/topics-and-issues/gun-violence
Beyond a public health crisis, the clinical management of gun violence is a part of nearly every specialty in healthcare. This includes frontline clinicians who are in the hospitals, emergency departments, and clinics who see patients in the immediate aftermath of shootings. In these settings, POCUS is integral to help triage, direct immediate resources, and identify patients who may need to go to the operating room or have other drastic life saving procedures performed on them.
We dedicate this month's newsletter to healthcare workers and clinicians who work hard everyday to combat gun violence and firearm related injuries and deaths.

CASE STUDY #1
A 35 year old woman presented to the Emergency Department by ambulance after sustaining a gunshot wound to the right side of her neck. A trauma code was called and the trauma team assessed the patient. The initial trauma assessment found her breathing was stable, hemorrhage was controlled, and there were no signs of distal neurovascular compromise. The team also did not see signs of a pulsatile hematoma on her neck exam. The trauma team discusses what are the next best steps to assess the neck wound. The trauma surgeon suggests performing a POCUS of the carotid artery and to use the findings to determine next steps in management.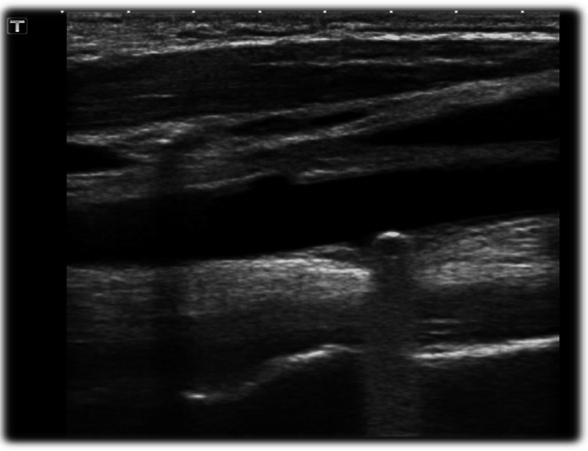 Ultrasound view of left common carotid artery demonstrating two saccular pseudoaneurysms and bullet.
Reference: Montorfano, L., Sarkissyan, M., Wolfers, M., Rodríguez, F., Pla, F., & Montorfano, M. (2020). POCUS and POCDUS: essential tools for the evaluation and management of carotid artery pseudoaneurysms after a gunshot wound. The ultrasound journal, 12(1), 35. https://doi.org/10.1186/s13089-020-00182-7
Penetrating trauma-related vascular injuries and neck trauma are challenging cases, even more so when it is related to gun violence. Clinicians use hard and soft signs as part of the physical exam. POCUS can be helpful with decision making and helping to determine next best steps in management.
Hard and Soft Signs of Penetrating Neck Trauma:
https://rebelem.com/penetrating-neck-injuries/
Learn more here: 
https://pubmed.ncbi.nlm.nih.gov/32696140/

https://www.ncbi.nlm.nih.gov/pmc/articles/PMC5849205/

https://pubmed.ncbi.nlm.nih.gov/29046084/
CASE STUDY #2
A 40 year old man presents to the trauma center by private vehicle. He was at a concert when gunfire erupted and he was shot several times. Additionally, there are multiple critically ill victims coming to the hospital who were also at the concert. A mass casualty incident has been declared. Despite the wounds your patient sustained, he has stable vitals and is able to talk to the clinical team. Given that there is a high influx of very sick patients, the trauma team asks you to evaluate the patient to determine how critically ill he is. You do a POCUS assessment as part of your trauma evaluation.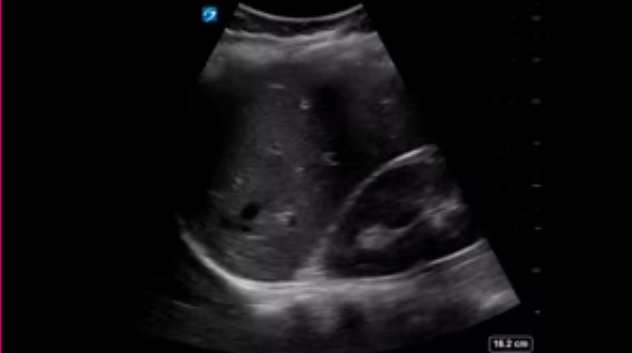 No free fluid in the Right Upper Quadrant.
The E-Fast was quickly performed and was negative for free fluid in all views. Additionally, there were no signs of pneumothorax and no pericardial effusion. Based upon this assessment, you were able to prioritize the limited resources for other patients who were more critically ill.
Learn more here:
https://link.springer.com/article/10.1007/s40140-021-00513-x

SALT Triage Methodology in Disasters: https://em.umaryland.edu/files/uploads/ems/salt_2008.pdf

Las Vegas Shooting 2017: https://epmonthly.com/article/not-heroes-wear-capes-one-las-vegas-ed-saved-hundreds-lives-worst-mass-shooting-u-s-history/
CASE STUDY #3
You are at the start of your day, and are about to take over responsibilities for patient care from your colleague for anyone admitted overnight to the surgical ICU. Your colleague tells you about his difficulty with achieving pain control on a new patient who had sustained a gunshot wound to the chest which luckily missed the heart, but led to a hemopneumothorax and multiple rib fractures. The resuscitation team had placed a large bore chest tube when the patient initially arrived earlier in the evening. Now in the ICU, the patient has been complaining of severe pain with minimal relief from hydromorphone. You wonder if you can use POCUS to do an anterior serratus nerve block to provide multimodal pain relief and to reduce opioid use.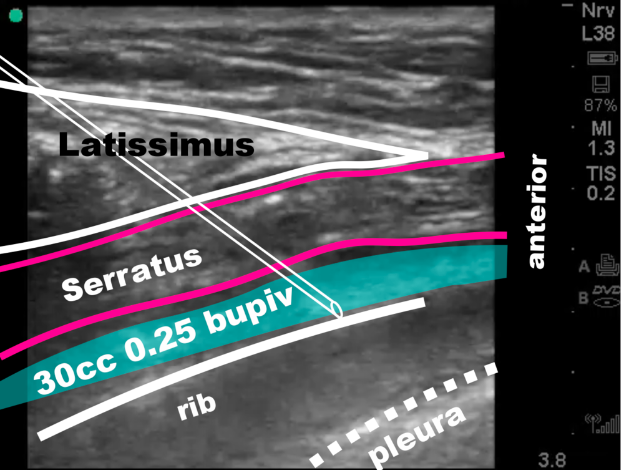 http://highlandultrasound.com/rib-fractures
You are successful in placing the anterior serratus nerve block, and the patient is feeling significantly improved pain relief.
Learn more here:
http://highlandultrasound.com/rib-fractures

https://www.acepnow.com/article/ultrasound-guided-serratus-anterior-plane-block-can-help-avoid-opioid-use-patients-rib-fractures/

https://www.ncbi.nlm.nih.gov/pmc/articles/PMC7717456/

https://journals.lww.com/pec-online/Abstract/9000/Point_of_Care_Ultrasound_Guided_Serratus_Anterior.97430.aspx

https://www.ncbi.nlm.nih.gov/pmc/articles/PMC7012558/
We are excited to also share that future GUSI modules will include expansion of regional anesthesia and nerve blocks.
Faculty Spotlight
In this Faculty Spotlight we highlight faculty who are experts in POCUS: 
This month we feature Dr. Hannah Janeway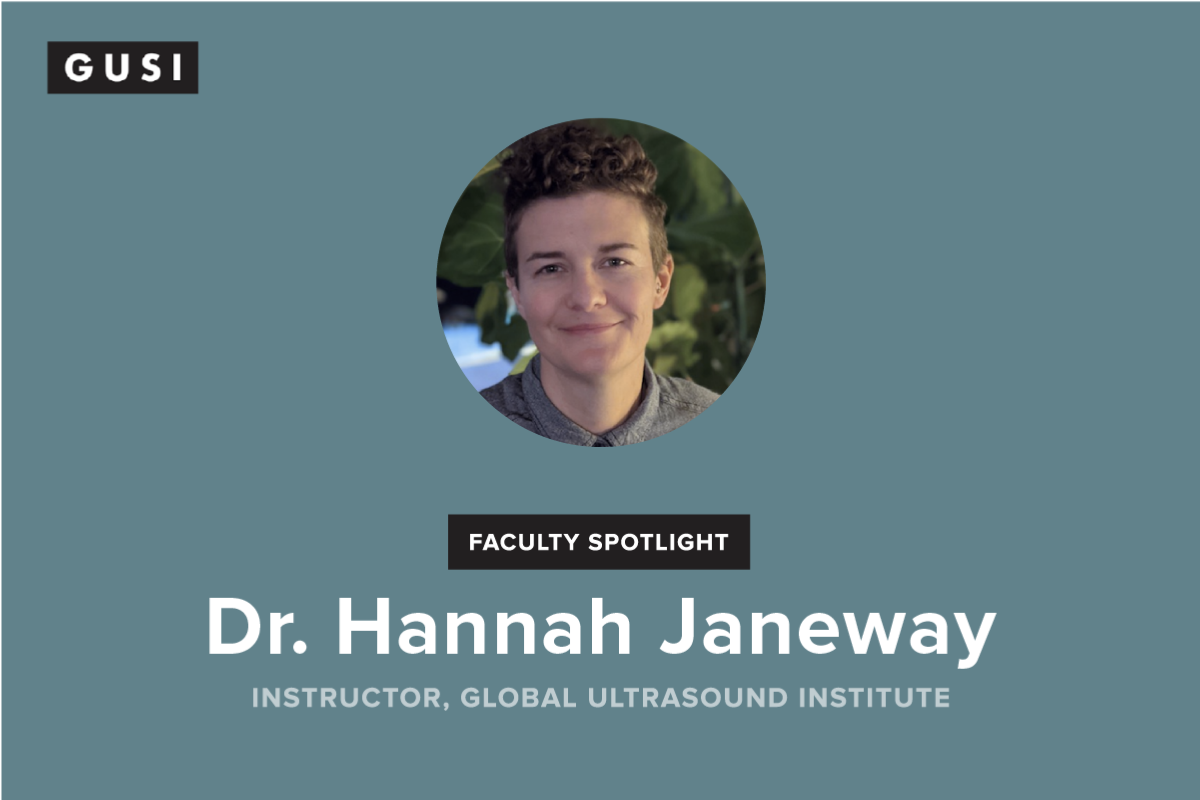 Dr. Hannah Janeway (they/them) is one of the co-founders and co-directors of Refugee Health Alliance (RHA) and an Assistant Clinical Professor of Emergency Medicine at UCLA. They work clinically at White Memorial Medical Center, West Los Angeles VA, the UCLA Homeless Healthcare Initiative and at RHA's clinics in Tijuana, Mexico. Their work focuses on border health, border abolition and re-envisioning healthcare spaces to serve the people who visit them – free from carceral forces and infra/structural barriers,  They have become particularly passionate about the use of point of care ultrasound (POCUS) to advance care for asylum seekers in Tijuana and non-hierarchical methods of teaching that empower different types of clinicians to utilize ultrasound for the betterment of patient care. They have been working along UCLA faculty and the Global Ultrasound Initiative to train Mexican physicians, midwives, nurses, and students who work with asylum seekers in POCUS at the clinics, the shelters and on the streets.
GUSI's Dr. Jay Reinking
To go along with the newsletter theme of gun violence, we want to share this video by Dr. Jay Reinking and the compassionate care he provided to his patient who had a chronically retained bullet.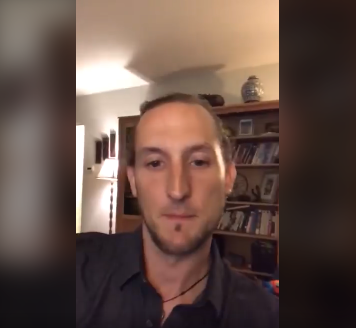 Watch here
POCUS Training is for Everyone
Registration is now open for our flagship POCUS Training Course!
Take advantage of our Early Bird Registration rates through Aug 20, 2022.
This highly acclaimed two-day in-person course combines high-yield lectures and hands-on scanning sessions, and also offers CME. Most of all, the emphasis is on maximizing POCUS scanning time through low instructor: learner and learner: ultrasound ratios.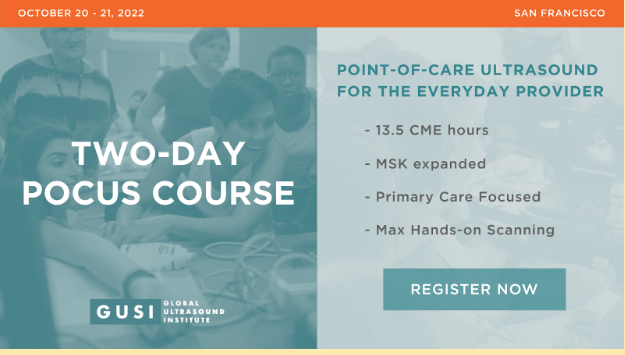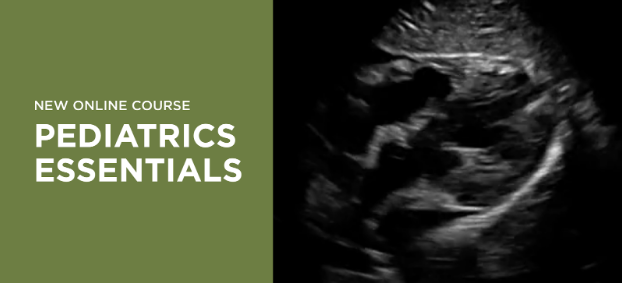 New Online Curriculum Alert – Pediatrics Essentials 
Check out our new Pediatrics Point-of-Care Ultrasound Essentials Curriculum
Our Pediatrics Essentials course was designed to empower pediatricians to incorporate POCUS into clinical practice. Developed by a team of pediatricians, this high-yield and clinically relevant lecture series covers a wide range of topics useful in the emergency, hospitalist, and outpatient setting.
Pediatrics POCUS curriculum is made up of modules – each module broken down into focused topics, literature review, scanning technique, pathology, pearls and pitfalls, clinical integration and a summary.
GUSI on the Move
Our most recent webinar June 22, 2022 – Starting a POCUS Program in your Residency: Panel Discussion and Q&A
Featured Faculty represented a wide variety of specialties including Internal Medicine, Pediatrics, and Family Medicine
Panelists: Dr. Paul Bornemann (FM), Dr. Keith Barron (IM), Dr. Puja Dalal (FM), Dr. Duncan Norton (Peds), Dr. Michael Wagner (IM)
GUSI has been named among 50 Best Companies to Watch 2022 by The Silicon Review!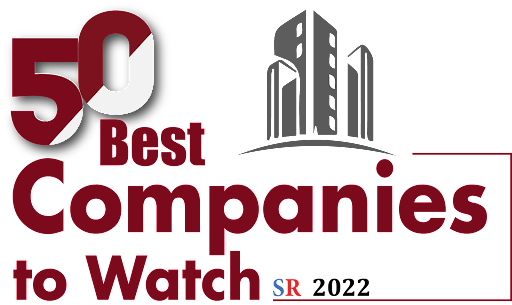 GUSI in the Community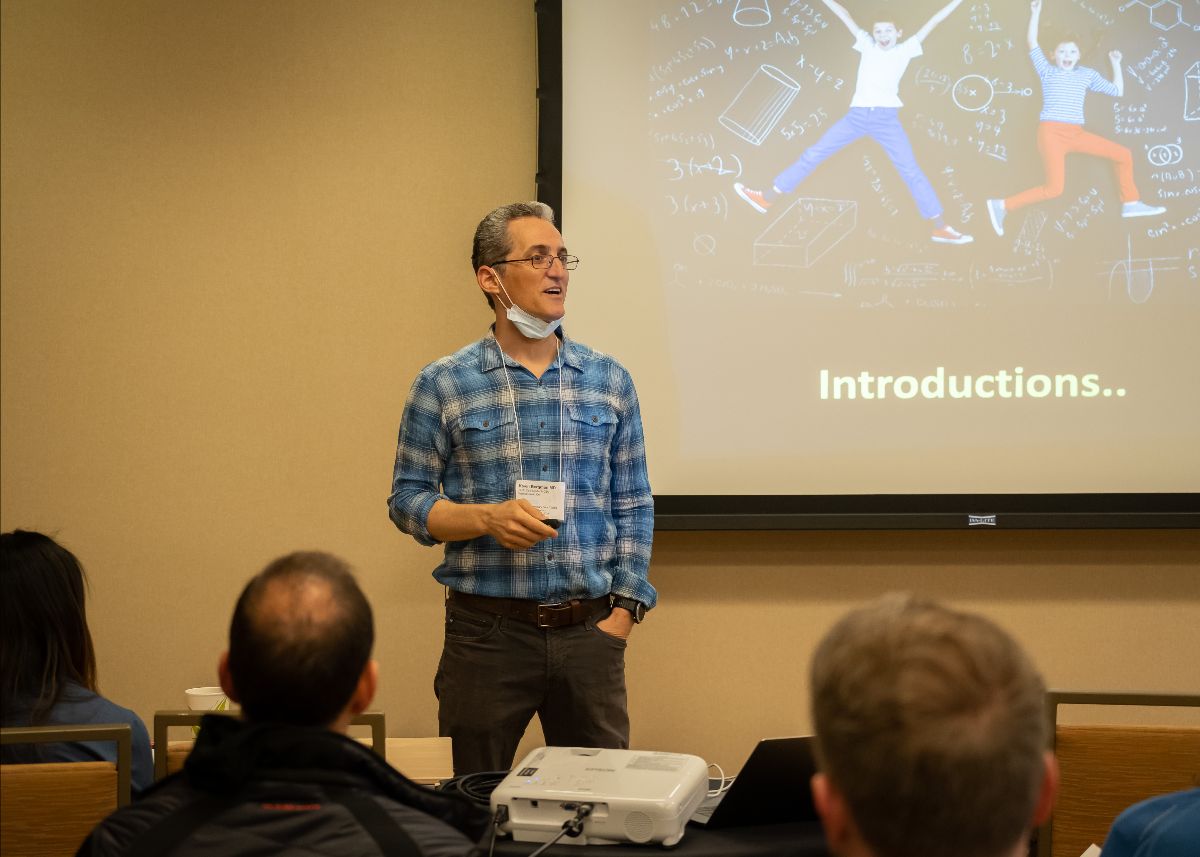 Kevin doing what he loves best, teaching POCUS!
Best wishes,

Kevin, Mena, & the GUSI Education Team 
#GUSIPOCUS
Sign up for GUSI's e-newsletter and updates here.