Meet GUSI
Founders
The Team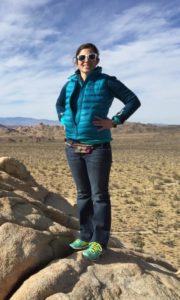 Ne (Melissa) Ferguson, M.D.
Dr. Ferguson earned her medical degree from Loyola University Chicago Stritch School of Medicine and completed residency at the Contra Costa Family Medicine Residency Program in Martinez, CA as one of the chief residents. Subsequently Dr. Ferguson completed a Faculty Development Fellowship through the University of California at San Francisco and is currently one of the Core Faculty at Contra Costa Family Medicine Residency Program. She currently works as a hospitalist, primarily teaching the current family medicine residents. She teaches residents bedside procedures on the inpatient wards and in the ICU and has particular expertise in point-of-care ultrasound. She designed the point-of-care ultrasound curriculum for the inpatient faculty and residents at the Contra Costa Family Medicine Residency Program. She also teaches point of care ultrasound throughout the country and is currently the principle investigator for IRB-approved research in point-of-care ultrasound.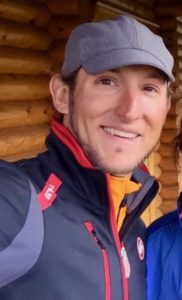 Jason Reinking is the medical director for the TRUST clinic in Oakland, CA, a center for health care for the homeless brick and mortar clinic and street medicine programs.  He graduated medical school at Loyola Chicago and encountered POCUS at Contra Costa Family Medicine Residency, honing its skills in its emergency room followed by a global health fellowship with a focus in ultrasound with PIH in Malawi.   Driven by its usefulness in medicine for marginalized populations from the streets of Oakland to the hills of Malawi, Jay is dedicated to bringing POCUS education to those that most benefit. He has presented on POCUS at international street medicine conferences, written textbook chapters on POCUS, and has taught courses from Anchorage to Nairobi.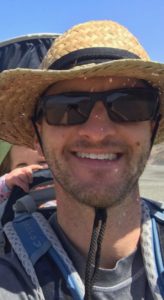 I currently split my time between the new family medicine residency program in Eureka and a small community ER in Arcata without specialty coverage.  Point of care ultrasound is an integral component of my daily practice and I use it in approximately 20-30% of my outpatient encounters (same for ED).  In the outpatient setting I am able to provide ultrasound guided joint injections not otherwise available in my community.  In addition, my POCUS skills allow to make bedside diagnosis of DVTs, urinary retentions/hydronephrosis, pneumonia, estimate ejection fractions, etc.  Due to our extremely limited resources outpatient ultrasound takes a month to be performed which significantly compromises patient care.  POCUS gives me evidence based tools to significantly shorter time to diagnosis and treatment, decreased ER visits, and improved patient satisfaction.  
Advisory Board
Meet GUSI
Founders
The Team
Advisory Board