December 2021: 2022 Will Be Your Year For POCUS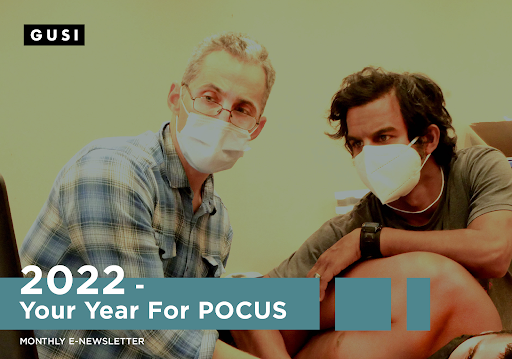 As 2021 comes to an end and we launch into 2022, we know that education goals will be an important part of your New Year's Resolutions, especially for medical educators and healthcare professionals. For all those that resolve to improve how they teach and learn POCUS, check out what GUSI has to offer! 
Right now through January 15, 2022, we are offering a wide array of our educational content at a discount rate!
GUSI is the global leader in Point of Care Ultrasound Education. We are a community of expert POCUS educators and practitioners who are passionate about POCUS education, clinical training, and patient care.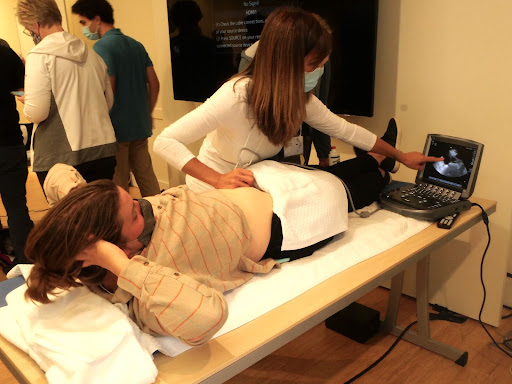 GUSI is led by co-founders Kevin Bergman, MD and Mena Ramos, MD, leaders in POCUS education who have trained over 2,000 residents and physicians from over 20 countries to date. They are joined by 40+ POCUS educators representing specialities as diverse as internal medicine, family medicine, emergency medicine, pediatrics, cardiology, critical care, pre-hospital/EMS, global health, and more.

Check out this example of our high quality case-based learning POCUS curriculum that we provide, based on real clinical encounters.
Case Based Learning
The Power of #POCUS to guide management decisions:
History of Present Illness:
67-year-old male with diabetes and history of recurrent left DVT presents to the clinic with fatigue, dyspnea, orthopnea, and bilateral lower extremity swelling. He has no previous cardiac history.
One month prior, he had been seen in the acute care setting for a cough, fatigue, malaise. Despite negative Covid antigen testing, he was presumed Covid positive and he was told to isolate at home. However, his symptoms did not improve, and now he is being seen in the clinic for follow up. The pt is uncertain of his medications except Eliquis, which he takes twice daily "religiously".
Physical Exam Findings:
Blood pressure is 122/86, heart rate is 91, weight is 208 lbs, which is increased from baseline of 185 lbs. SpO2 96%. 
General: alert, not diaphoretic, occasionally coughing, speaks in full sentences.
Heart:  regular rate and rhythm without murmur.
Lungs: wheezing throughout with rales, dullness to percussion at bases bilaterally.
Extremities: 3+ pitting edema bilaterally to thighs.
Point of care ultrasound findings: 
Lungs: A-lines present at apices, B-lines midline, and large bilateral effusions seen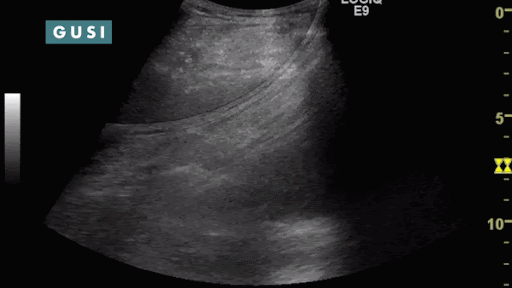 Heart: grossly decreased ejection fraction, no pericardial effusion. 
Assessment:  Acute fluid overload, likely new systolic CHF. You confidently make this diagnosis and appropriate management decisions at the bedside in real time with your patient.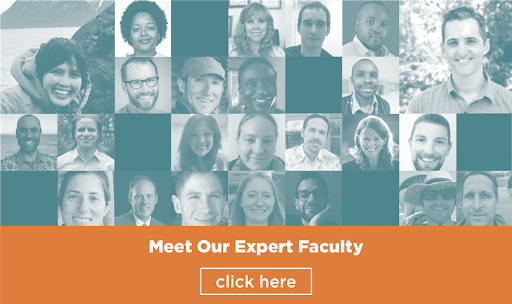 We are currently facing another surge in COVID worldwide. We encourage everyone to get vaccinated and to continue to stay safe, wear masks, and socially distance. 
The pandemic also makes it challenging to meet educational goals, especially when in person conferences are often cancelled or significantly modified. 
GUSI has risen to this unique challenge of continuing to provide high quality medical education around POCUS despite these constraints against gathering. Our unique educational modules, online based learning, and expert mentorship and guidance has allowed healthcare professionals to still develop POCUS skills during the pandemic.
In 2022, look to GUSI to continue to be a resource, as well as a source of CME!
Another example of high yield education where we offer CME:
Image Based Learning:
The Power of #POCUS to guide management decisions
Through GUSI's online educational modules, learn how to perform cardiac echo examinations.
Learn how to acquire cardiac images, how to apply the color setting to assess valve function, interpret this view, and most importantly – make medical decisions for patients in clinical settings.  
Mitral Valve Regurgitation seen on Apical 4 View
"I am still learning" – Michelangelo 
At GUSI, we take pride in our expertise in POCUS, but also in our deep understanding of medical education, and the important principles of how learning happens. We combine principles such as deliberate practice, mastery learning, and adult learning theories with our deep clinical experience to create a wealth of POCUS curriculum that is relevant, impactful, and practical in teaching POCUS.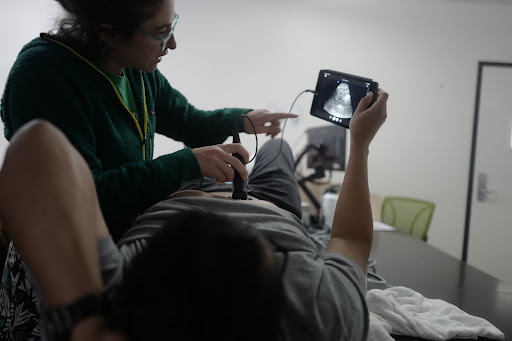 Deep Dive into our Offerings
We appreciate everyone in the GUSI POCUS community. Here are a few testimonials and feedback that we have received.
"I have personally used my new knowledge in POCUS to make clinical decisions and impact patient care for patients who would have otherwise been referred elsewhere and decisions on clinical intervention delayed. Thank you once more for this wonderful opportunity to positively impact patient care in Kenya."
"I've had great success with the handful of LPs I've done since the course, but my favorite part has been seeing the residents' confidence skyrocket just by seeing the landmarks come to life on the screen."
"GUSI has been the backbone of several of my global health projects and efforts this year. Despite a pandemic, GUSI has allowed me to learn and teach ultrasound virtually. Their videos feature key topics in ultrasound technique across various organ systems, which are taught in an appealing and easy to understand manner. This unique didactic approach has provided an excellent approach to tailoring ultrasound teaching for global health, which has made a positive impact to the trainees. Overall, GUSI and their platform are uniquely poised to teach ultrasound virtually, which has the potential to forever impact the way ultrasound is clinically used around the world."
"The price of GUSI relative to other online ultrasound curriculums is incredibly reasonable. This small financial investment has paid large dividends for our residency program."
Sign up for GUSI's e-newsletter and updates here.