January 2022: New Year – New POCUS Resolutions
It is now officially 2022 and the start of the year is always a great time to reflect on the past, think about new goals and aspirations, and start down the pathway to creating new habits. And even though gym memberships get a lot of love during this time of the year, resolutions that can allow you to fully embrace POCUS in your clinical practice are a fantastic goal for the new year, and are completely achievable with GUSI!
Incorporate POCUS in the clinical setting for the management of your patients
How do you currently incorporate POCUS in your clinical practice and while taking care of patients?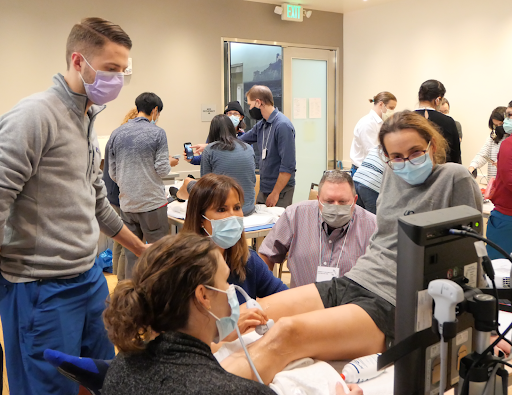 Over the last ten years, we have seen an explosion of growth in realizing the potential for POCUS to revolutionize bedside medicine by providing real time clinical data to help guide management of patients. In a recent NEJM article that reviews this important technology and states, "POCUS is an inclusive term", which the authors mean to say that POCUS has application in almost every specialty, and a broad array of clinical encounters. (https://pubmed.ncbi.nlm.nih.gov/34670045/)  
This also applies in the global setting as shown in this study from rural Uganda where ​in 73% of patients who had POCUS, the findings either confirmed (50%) or changed (23%) a diagnosis. In 53% of patients, the ultrasound findings changed the treatment plan. (https://pubmed.ncbi.nlm.nih.gov/33467969/)
Practice getting the most optimal views possible in POCUS studies
How often do you practice doing POCUS?


With focus and practice, the various aspects of POCUS are all attainable – image acquisition, accurate interpretation, and integration in the immediate clinical setting through medical decision making. This involves understanding the basics of the different types of ultrasound probes, the optimal way to position the patient, and various methods by which to navigate differences in each patient's anatomy. Becoming expert in accurate interpretations of the images acquired requires performing POCUS exams regularly to understand the variety of ways "normal" images can present, and to help identify the abnormal.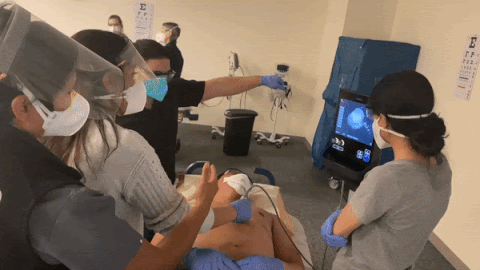 Check out this video of Mena describing the best ways to troubleshoot an IVC POCUS Exam.
Then read more about the IVC exam here: https://www.ncbi.nlm.nih.gov/pmc/articles/PMC5391901/
Use POCUS during procedures
Do you regularly use POCUS while performing procedures?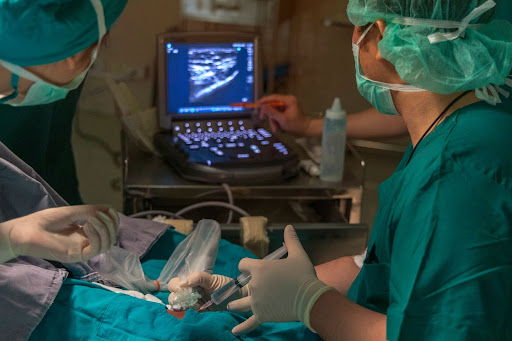 There is no question about it, procedures using POCUS are safer for patients and lead to less complications. The application of POCUS during procedures is endless, and crosses into almost every specialty – from paracentesis, arthrocentesis, abscess drainage, to central venous access, and cardiac arrest. It can be used in patients of every age group from neonatal to geriatric, those with traumatic injuries, and even in patients to confirm post IUD placement! This article reviews applications for POCUS procedures in pediatric patients: https://pubmed.ncbi.nlm.nih.gov/34215401/. 
The reasons for why a clinician would consider using POCUS for procedures include increasing patient safety, minimizing complications, making a procedure easier and quicker to perform, and even for guiding where to place needles, or to confirm important things such as removal of wires or other foreign bodies. 
Check out this article for 5 simple procedures for starting out using POCUS in procedures by American Academy of Family Physicians: https://www.aafp.org/journals/fpm/blogs/inpractice/entry/beginner_pocus.html. 
Attend a POCUS conference
How do you keep up to date on POCUS knowledge and training?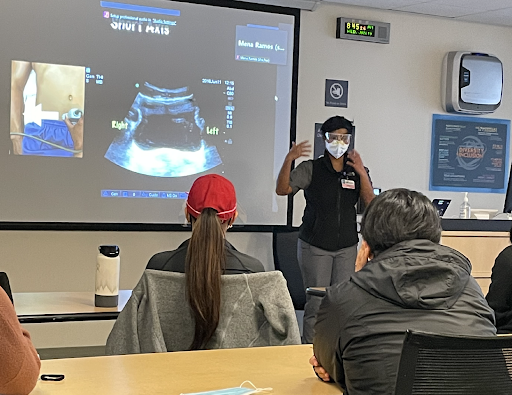 GUSI can help guide and train any practitioner, regardless of their comfort level with POCUS. We have curriculums available for both individuals, and for groups of  learners such as residency programs. https://globalultrasoundinstitute.com/our-offerings/
Check out our faculty who cross many specialties and have taught around the world with us. https://globalultrasoundinstitute.com/faculty/. One of our esteemed faculty Dr. Romeo Wahome recently published his work on teaching POCUS during the COVID pandemic in low resourced settings within Africa and in places with nascent Emergency Medicine training programs. Check out the article here: https://www.ncbi.nlm.nih.gov/pmc/articles/PMC8718738/
Keep your POCUS Clean
Last, but definitely not least, a resolution on keeping your POCUS machine and probe clean is critically important, especially during the COVID-19 pandemic.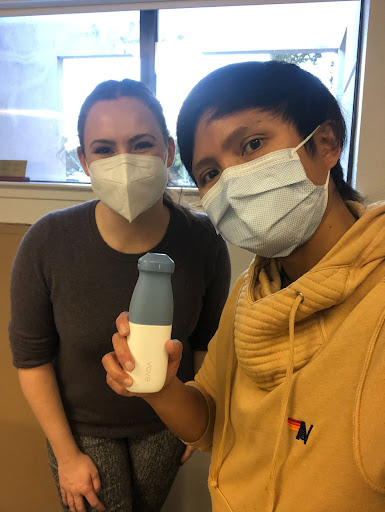 It is important to keep the POCUS machine clean, but even more important to keep the probe clean. This is the point of contact with the patient, therefore, the area of contact where it will touch every one of the patients upon whom POCUS is performed. Depending upon what you are doing with your scans, there may be blood, bodily  fluids such as pus or peritoneal fluids, and definitely ultrasound jelly that will accumulate on the probe. Studies have shown that barriers to maintaining a clean probe can range from time constraints, lack of knowledge, and inadequate access to cleaning supplies. https://theultrasoundjournal.springeropen.com/articles/10.1186/s13089-021-00244-4. The American Institute of Ultrasound in Medicine guidelines for keeping a clean probe can be found here: https://www.aium.org/officialStatements/57.
Case Study
A 37 year old woman came to the clinic with 2 days of fever, a sore throat, and difficulty with swallowing. You notice during the clinical encounter that her voice is muffled. On the physical exam, you note right side uvular swelling, and marked asymmetry compared with the left. What is the diagnosis?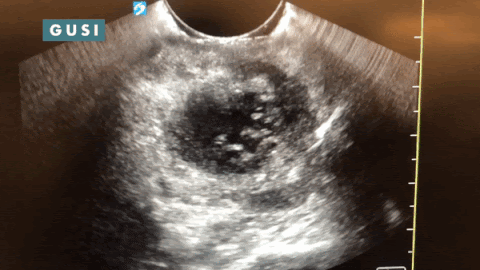 Peritonsillar abscess, as seen using Intracavitary probe
Learn more about the diagnosis and management of peritonsillar abscess from AAFP: https://www.aafp.org/afp/2017/0415/p501.html
POCUS Training is for Everyone
Our flagship course, POCUS for Primary Care is coming up in April in San Francisco! Registration is currently discounted through March 1, 2022. We would love to see you there!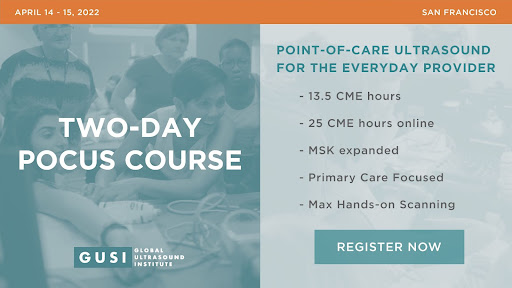 GUSI News & Updates 
Are you a clinician who provides care in low- or middle-income countries or other low-resource areas? POCUS can transform how you provide care! We invite you to join our growing community of global ultrasound practitioners. GUSI offers a variety of online and in-person courses that can guide you from little to no POCUS knowledge to a level of mastery in any clinical setting. 
Coming Soon!
Our website will soon host exciting and educational content around POCUS in the setting of Critical Care, Pediatrics, and Musculoskeletal and Sports Medicine! Learn more here.
Health Equity Residency Exchange (HERE)
The Health Equity Research Exchange (HERE) program is the latest way that GUSI is living up to its promise to share POCUS with medical professionals from around the world. For every resident who signs up to learn with GUSI, we will extend a full scholarship to a resident practicing in a low- or moderate-income country. 
Learn more and sign up to participate at https://bit.ly/GUSI_HERE
Check out GUSI on Social Media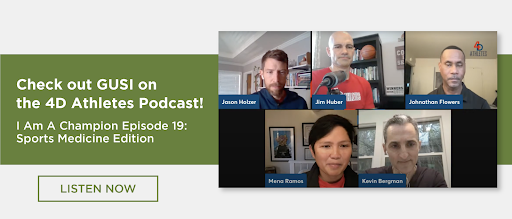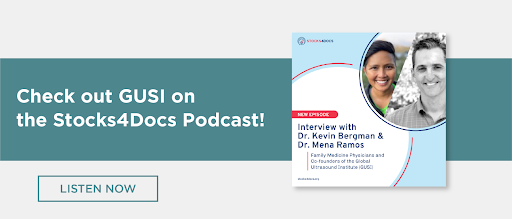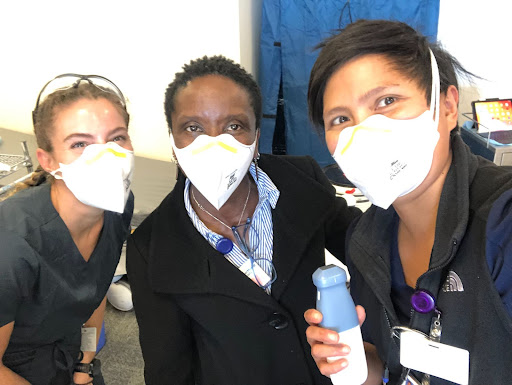 Sign up for GUSI's e-newsletter and updates here.